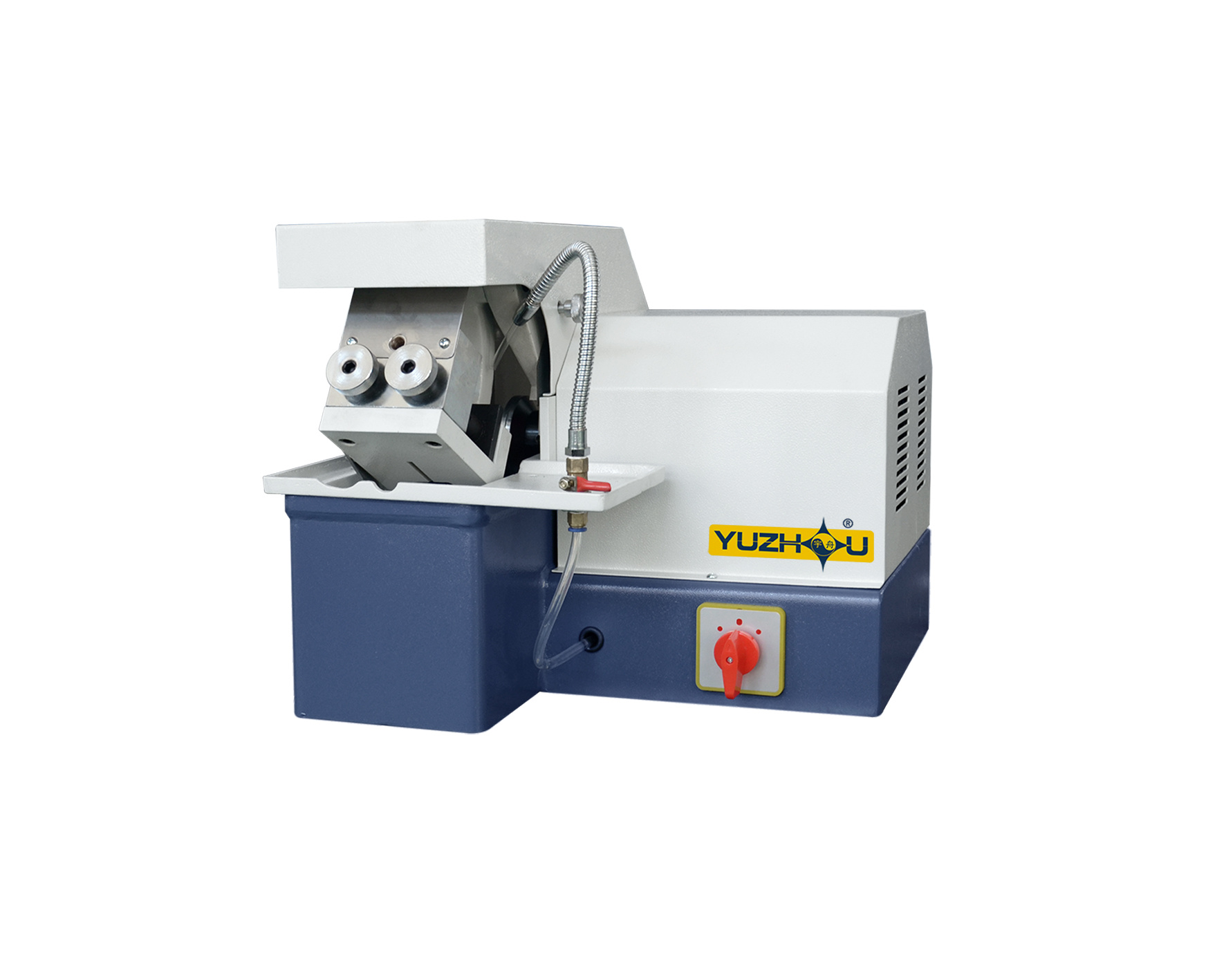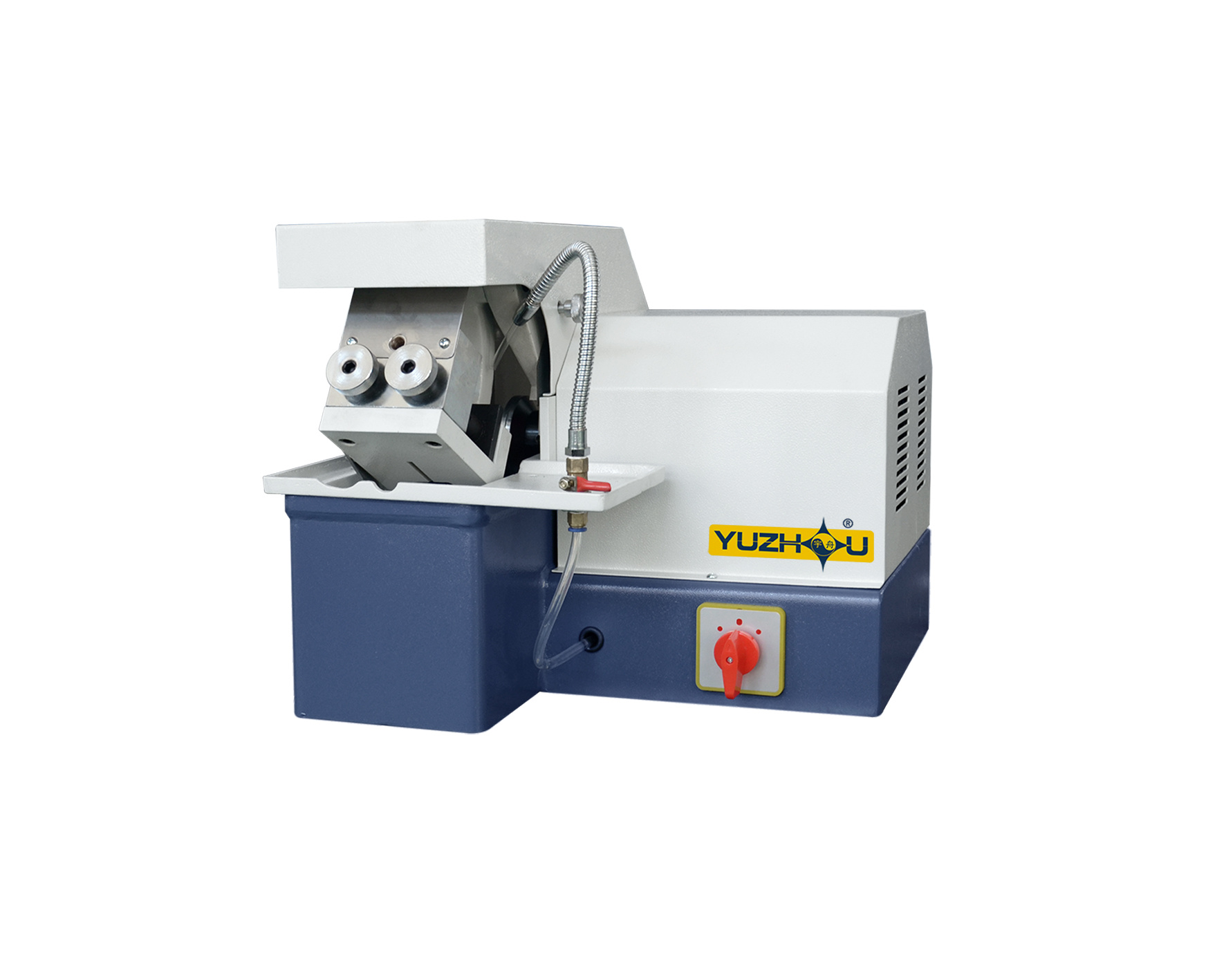 QG-1 Metallographic Sample Cutting Machine
Introduction:
Cutting is the first important procedure in the process of the sample preparation. This machine adopts high speed rotating resin cut-off wheel to
cut the samples. In order not to burn the sample, it is equipped with cooling system. It is widely used in the metallographic laboratory for cutting
various samples, which is very easy to operate and maintain.
Technical Parameters:
Model

QG-1

Cutting Method

Manual, Y axis feeding

Cut-off Wheel

Φ300×2×Φ32mm

Max. Cutting Capacity

50×50mm

Spindle Speed

2800r/min

Electromotor Power

2.2kW

Clamping Tool

Threaded clamp or Quick clamp,

Jaw height 50mm

Power Supply

380V, 50Hz,8A, Three-phase four-wire

Dimensions

740×465×390mm

Net Weight

70kg
Packing List:
Name

Specification

Qty

Machine Body

1 set

Cut-off Wheel

Φ300×2×Φ32mm

Resin cut-off wheel

1 pc

Spanner

46mm

2 pcs

Water Inlet Pipe

1 pc

Water Outlet Pipe

1 pc

Usage Instruction Manual

1 copy